EVANGELISM WALK
The Bible tells says that salvation has been made available to all men and through faith in the sacrificial death of Jesus on Calvary anyone can receive salvation from his sins. As followers of Jesus Christ, we believe in the 2nd coming of the Lord. But this will only happen after that the gospel has been shared to the entire world and to all nations (Matthew 24:14).
The Predestine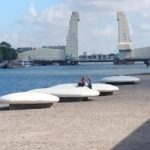 d Foundation uses various means of communication to spread the good news of our Lord Jesus Christ of which EVANGELISM WALK is a focus, for it is a tremendous channel to win souls and present the love of God to all.
Romans 10: – 14 "How then shall they call on Him in whom they have not believed? And how shall they believe in Him of whom they have not heard? And how shall they hear without a preacher? 15And how shall they preach unless they are sent? As it is written: "How beautiful are the feet of those who preach the gospel of peace, who bring glad tidings of good things!"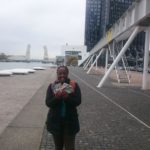 We witness to people without distention of race, gender and social class. The interesting part is that we always have different experiences and meet different people. Although the majority of the people we come across do not want to hear the message we would like to share with them, they are nevertheless polite to collect the flyers we offer them. We know that the power of the Holy Spirit will touch their hearts for an encounter with Jesus. Our goal as disciples of Jesus is to develop a lifestyle of evangelism: always ready to share our faith with everyone, everywhere and at any circumstances "for the love of Christ compels us"!
As we sow the seed of preaching the good news, its effect will be manifested at the appropriate time as the Bible promises.