Welcome to the official website of Stichting The Predestined or The Predestined (TP) located in Rotterdam, The Netherlands. The Predestined platform is a Non Governmental Organisation (NGO) that warmly receive people from all works of life by sharing the love of God. We believe everyone is created by God and everyone has a destiny and purpose in life. Our platform function as a FOUNDATION with a CHRISTIAN MINISTRIES (Sunday service, Bible studies and online prayer meeting).
We are happy to announcement and cordially invite everyone to our 1st year anniversary celebration sunday service on the 9th of July 2023 from 13:30 to 15:00.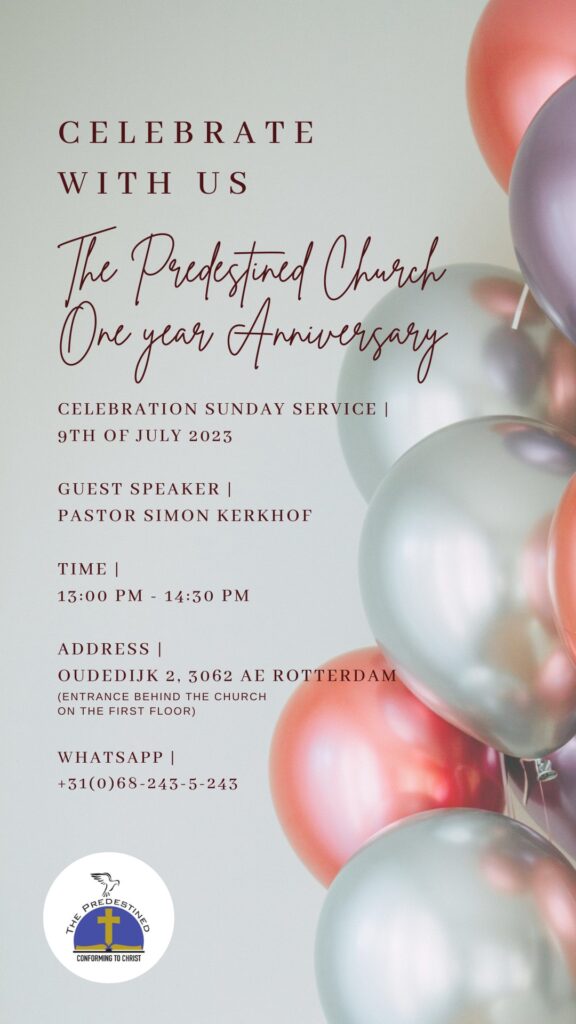 The Predestined Sunday service a place of prayer and praise. Every Sunday our door opens at 12:30, we have our Sunday school from 13:00 and Sunday service from 13:30 – 15:00 with additional time for refreshment while fellowshiping with Brethren immediately after the service. We are located at Hoflaankerk, Oudedijk 2, 3062 AE Rotterdam.
Click here to visit our event page.
Click here to our general gallery and Year 2022 Christmas carol night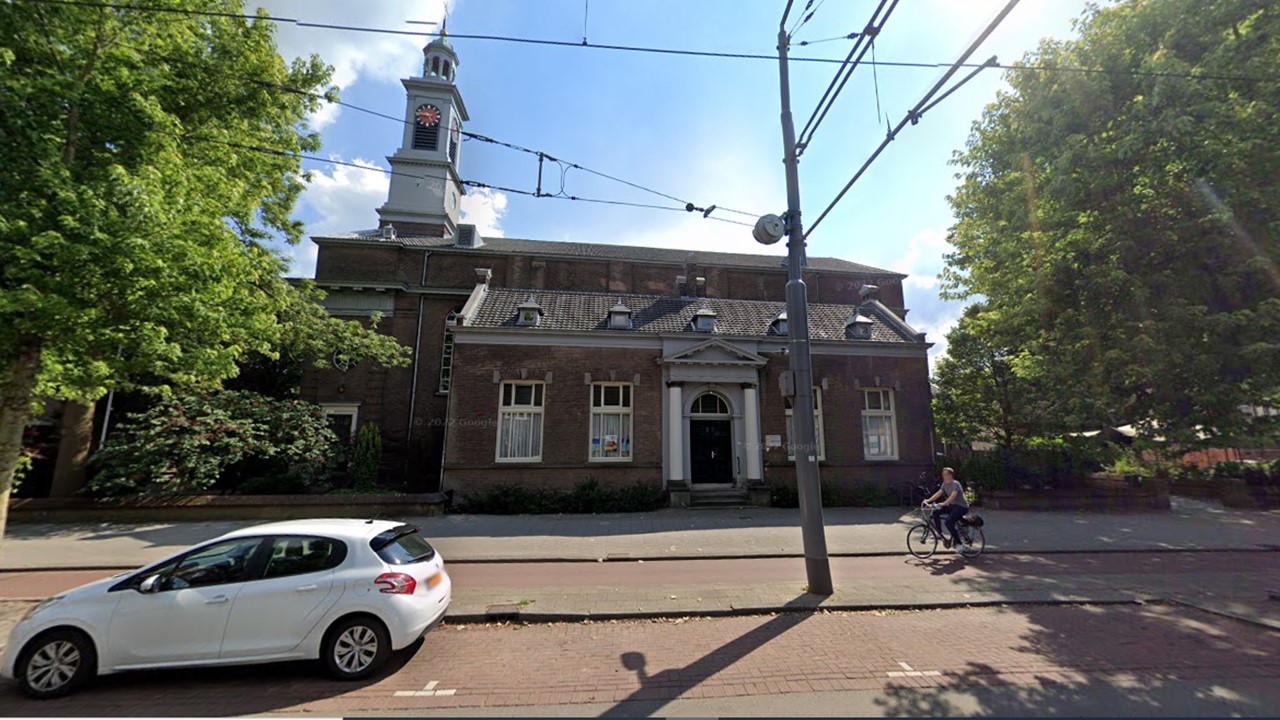 Our journey is to conform to the life of Jesus Christ and we are delighted to take you on this journey with us. We are committed to sharing the unconditional love of God as we embark on our journey and hope to equip brethren to influence the world positively and peacefully.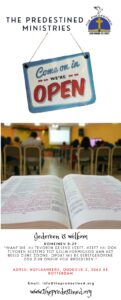 We are pleased to announce our partial scholarship for the year 2019/2020 to The Predestined African Mission.
Please contact us:
Telephone:- +31 (0) 621665881 ; (0) 682435243
Email: info@thepredestined.org